October 28 – November 2
Greetings from beautiful Fair Oaks! The 2019 Autumn Paint Out is sponsored by the Fair Oaks Foundation, Inc.
Gallery open hours: Monday – Friday 11 a.m. – 6 p.m.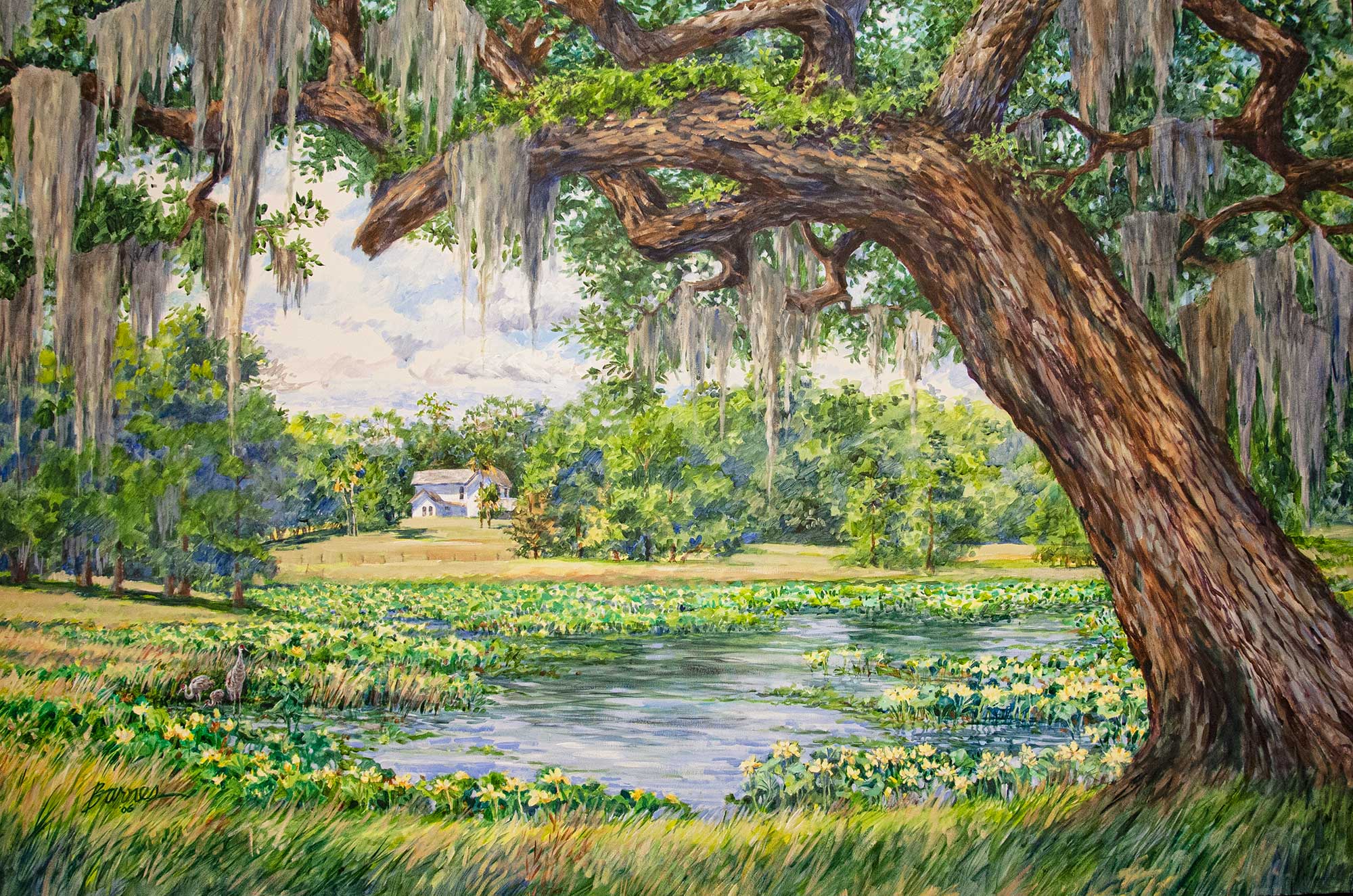 Where: Fair Oaks, 7726 SE 179 Place, Micanopy (Evinston), FL
Admission: Free for spectators
Patron's Gala (Saturday, 11/2, 5:30PM): $20 in advance;
$25 at the door
Enjoy a hayride through our woods and fields with a stop to see great work in progress by our artists! Rides will be available on Friday (11/1; 11AM, 1PM, 3PM) and Saturday (11/2; 11AM, 1PM)  .
Plein Air Paint Out
Participating Artists
Frank Barone
Kate Barnes
Trish Beckham
Cathy Berse
Nancy K Betty
Eleanor Blair
Linda Blondheim
Bob Bird
Stacey Breheny
Diane Brody
Peter Carolin
Tina Corbett
Charles Dickinson
Elisabeth Ferber
Scott Hiestand
Michele Karahalios
Scott P. Lamp
Karen LeMonnier
Tim Malles
Davis McGlathery
Barbara Ortiz
Linda Pence
Barbara Perotti
Valarie Pothier-Forrester
Julie Robitaille
Jacquelyn Schindehette
Steve Thrift
Patricia Veatch
Mary Jane Volkmann
Margaret Watts
Kathleen Wobie
Nika Zakharov
November 2, 2019
Patron's Gala at Fair Oaks
The culmination of our artists' week of hard work will end with a gala planned for Saturday, November 2nd, 5:30 – 8:30 p.m. 
This will take place in the exhibition tent. There will be live music; as well as a variety of  beverages and hors d'oeuvres for your enjoyment!
Tickets to this event can be purchased in advance for $20 or for $25 the night of the event.
Your purchase of artwork will enable the Foundation to maintain and expand Fair Oaks in the coming years. Thank you in advance for helping us make this happen.
Artists work is available all week! The pieces shown during the beginning of the paint out are works previously produced by the artists and are for sale also. They will be replaced by the work done during the Fair Oaks Paint Out as work is completed.
The final exhibition and sale will be during the Gala Event on Saturday, 5:30-8:30 p.m.  Tickets are $20 in advance or $25 on Saturday evening.
All major credits cards are welcome, as is your check with picture identification. These are preferred over cash, but are not exclusive.
Visit with the artists while they paint and if you wish to purchase the piece they are working on ask them for a title and a price. Give them your name and they will give you a voucher to take to the tent and purchase the painting. We will mark it sold and hold it for you until it is completed. Any other work you purchase can be taken home immediately.